We are often asked to find old panelled doors, mostly in Pine, and in most instances we can fulfill that demand, but it is all dependant upon the size required
When the requirement is for old doors to fit "modern" standard sized openings e.g. 78" x 30", 78" x 33", 80" x 32" or similar, then the supply of genuine old doors has almost been exhausted.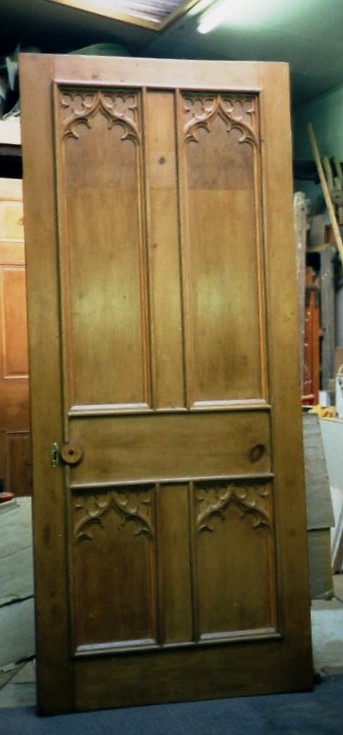 However, we can supply new doors made in the Traditional Antique style, in various sizes; the doors can be four-panelled with a choice of beading or glazed with clear/frosted glass with optional coloured panels. They can be supplied "In the White" I.E. bare natural wood for you to stain, varnish or paint in your own colour, or we can professionally stain and hand wax polish them to your requirements.
You can even have your own coloured glass panels made for the doors (measurements available) and we will glaze it into place in the finished door for you.
We are also happy to arrange for a carpenter to come and fit the doors in your home.