Antique Furniture
We are specialists in Antique Pine Furniture, we restore Victorian and Edwardian Pine Wardrobes, Dressers, Drawers, Linen Cupboards, Armoires, Blanket Boxes et al to a very high quality finish.
 Before

 After

 A sample of our restoration work on a bedside cabinet
We source items of furniture from all over the United Kingdom, from varying sources, that are in need of restoration, as well as customers approaching us to restore their own personal collections. We have spent many years doing this and our work is second to none in this field. The photos on this site do not do our work justice, do come and visit us and we will gladly show you some of our pieces in our shop as well as photographs from past projects we have done.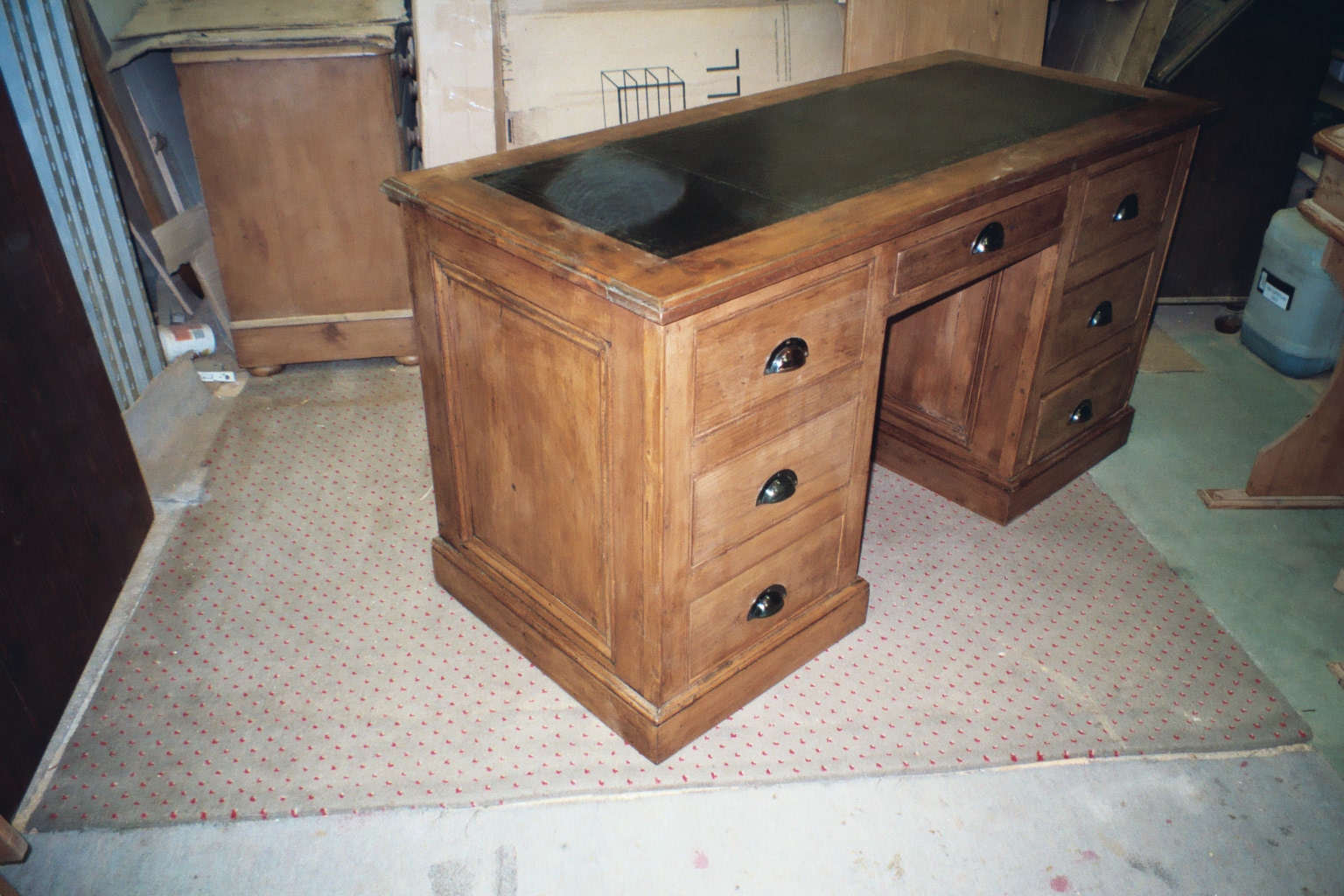 Made to measure large kneehole desk with real leather ' skiver ' and gold tooling on top , from reclaimed timber with Antique finish .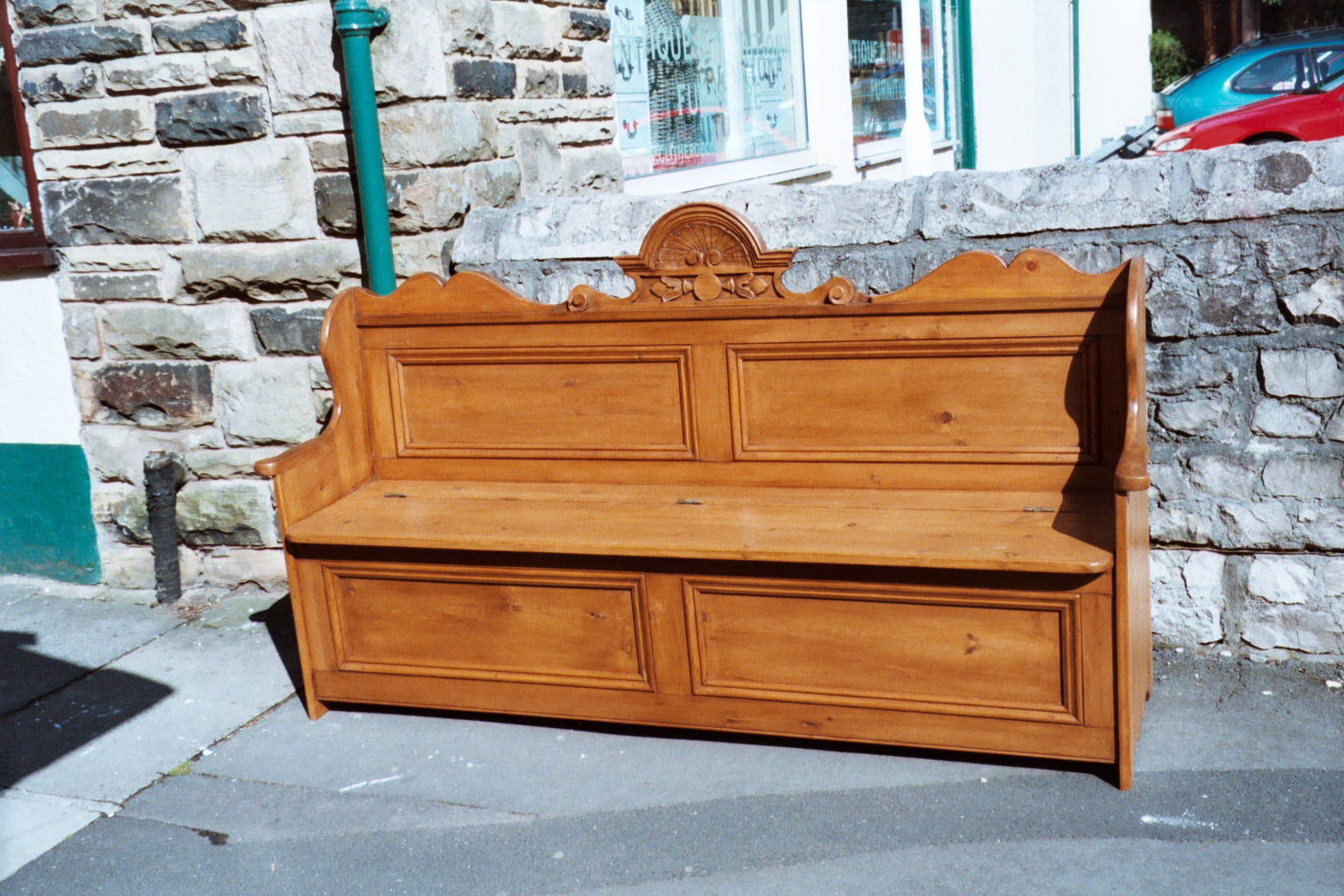 Made to measure larger Settle with underseat storage and rare decorative headpiece, these can be made in difering widths and heights and colours.